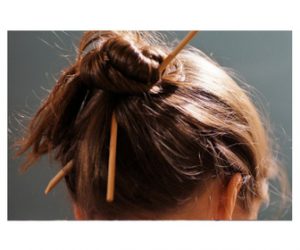 "I'm so happy I found this product line, it works for all of us and I highly recommend it."
"This set really helped me! It restored my hair's growth and makes it feel wonderful and voluminous. I've never had such healthy hair!"
"Stopped excessive hair loss and I noticed that new hair started growing in the areas where there was little."
Get the hair care set that customers are raving about!
Feel more confident, increase hair growth, revitalize follicles, and improve strand strength and appearance with our Thick & Full Shampoo and Conditioner Set.
Get your hair back to its native health and beauty! Our revolutionary formula is carefully pH balanced, unlike other hair care products, to match the native pH of the hair and scalp at 5.5. Doing this allows your pH level to correct itself, which can then lead to the reduction or complete disappearance of irritation, dryness, and damage. It can even soothe eczema and psoriasis!
Made with only the best nature has to offer, our ingredient list includes organic aloe vera, raw manuka honey, vitamin B5, cehami, and more. This moisturizing duo nourish your hair and scalp with every vitamin, mineral, and protein it needs to be at its best ever.
No need to stress about unexpected damage or irritation from chemicals, because we leave those out! Chemicals, irritants, and fillers only lower the quality of the product, and we're not willing to let that happen which is why every product we make is sulfate, paraben, fragrance, and gluten free.
Your happiness and health are most important to us-that is why we offer a 30-day money back guarantee on all our products.
Select your size and buy now to start getting all the benefits our Thick & Full Shampoo and Conditioner Set has to offer. Get the large and receive free shipping!